NHL.com has been completely redesigned and it looks pretty impressive. Way to go NHL.
They are premiering their new ad campaign, '
Is This The Year?
', on the site before it hits Versus, TSN, CBC and the NHL Network (what no NBC?). Definitely worth a look as they are pretty flashy.
In addition to the new ads, the NHL is set to launch their new
'Game Center Live'.
Wow, we're impressed. It definitely deserves this medal: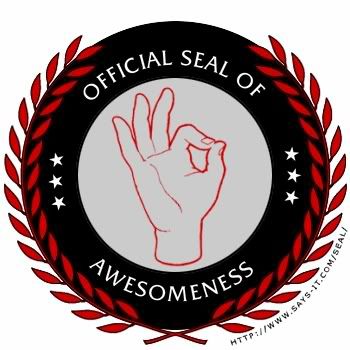 We've heard rumours that it will cost $100-$200 for the season ... which means it looks like it's a few weeks of
Kraft Dinner
for us.