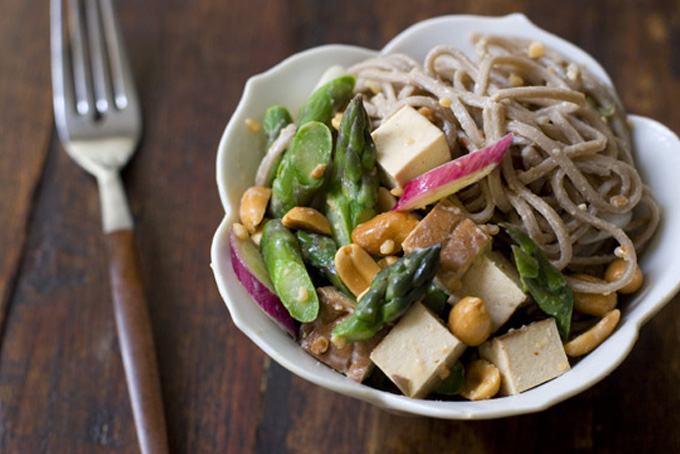 Buon Giorno. Welcome to the Waikiki Hockey Ristorante. The Ristorante has been fully booked so it's been awhile since we've been able to come in.
If this is your first visit to the Ristorante you may to want to look back to our
first
and
second
visits where we looked at some couples in our quest to determine who the most interesting hockeywood couple is.
Today we'll add another five couples to our ever growing list. Let's get to it:
Jordan TooToo and Kellie Pickler – dated for most of 2007
When an American Idol contestant is considered as a celebrity things are getting desperate. Kellie finished sixth on Idol in 2006 but after her elimination she was signed to a record deal and released her first album…"Small Town Girl". The country album went gold and three singles reached the top 15 on the billboard charts. Kellie Pickler is also infamous for conclusively proving she is not smarter than a fifth grader ... shouldn't somebody have told her that going on this show would be a bad idea?

Tootoo is best known for being the first NHL player of Inuit descent to play in the NHL. He's only 5-foot-9 and 190 pounds but he plays much bigger. He's been called a cheap shot artist lately … mostly because of the one punch knockout he gave Stephane Robidas in 2007. Number 22 (a clever play on his name) has scored 22 NHL goals in 232 games so scoring isn't part of his game. The relationship ended after Jordin cheated on Kelly.

Dinner Potential: During their courtship, country girl Pickler was planning on visiting Jordin's family in Nunavut where she was going to "build an igloo". We can't find any news if the trip actually happened but we would definitely love to hear those stories. Judging by her performance on 5th Grader Pickler would have been entertaining enough to even warrant her own reality show. We really need to consider the length of our meal before we invite Pickler…we can see her act getting old veeeery fast.
Quality Quotient: 3 (her) + 4 (him) = 7 total


Jose Theodore and Paris Hilton – weekend hookup in 2006
What do we say about Paris? She's the pinnacle of no-skill stars … famous for no reason. She does it all: model, write, act, sing … but none of them very well. She's also famous enough to get mentioned in a John McCain speech. That's pretty famous. Her response to McCain was probably her best piece of acting work to date.

Theodore put up a few monster seasons with the Canadiens … especially in 2001-02 when he won the Vezina trophy. Since the lock out, he hasn't faired too well (a GAA above three every year) but he got his career back on track with a good season last year ... which he translated into a two year $9 million deal with the Capitals. Jose must be one of the stupider NHL goalies out there -- his weekend fling with Paris happened while he was dating Stephanie Cloutier. Cloutier, who had just given birth to their first son only three months earlier, broke up with Theodore after seeing photos of him and Hilton in every single newspaper! Here's a tip Jose: If you're going to cheat on your girlfriend don't do it with one of the most famous people in the world.

Dinner Potential: Even though Paris has always annoyed us, she probably has some pretty good stories to tell. She would also be invaluable if we wanted to check out some clubs after dinner, we probably wouldn't even need to wait in line. We could get used to being a VIP.
Quality Quotient:

6

(her)

+

5 (him)

= 11 total
Sergei Fedorov & Pavel Bure & Anna Kournikova - married? dated? we've got no idea
We realize Kournakova isn't a Hollywood starlet but her modelling work puts her on the same scale as a lot of the 'talent' we've looked at. Sergei and Anna dated in 1999. They broke up and Anna started dating Pavel – who lived in the same apartment building as her. Rumours surfaced that Pavel and Anna were engaged … both denied the rumours. In 2001, Pavel and Anna broke up and Sergei and Anna got back together. Rumours then surfaced that Sergei and Anna got married … both denied the rumours. In an
2003 interview with The Hockey News
, Sergei admitted: "We were married, albeit brief, and we are now divorced." The two were said to be married in a Moscow registry office but are no longer in contact with each other. Anna still denies ever being married to Sergei to this day.
Dinner Potential: Sergei and Pavel are two of the best players to ever play the game but with the Melrose-style love triangle going on here we wouldn't want any part of it.
Quality Quotient (Sergei):

3 (her)

+

8 (him)

= 11 total
Quality Quotient (Pavel):

3 (her)

+

7 (him)

= 10 total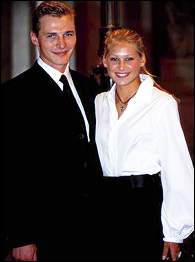 Valeri Bure and Candace Cameron – married with kids

Since we're on the Bure's we'll take a look at Pavel's younger brother Valeri and his relationship with
Full House
star Candace Cameron. Bure and Cameron were introduced by Dave Coulier (the guy that played Joey). Coulier must have thought they had so much in common since they are they are younger siblings of a much more
famous brother
.
Other than a 75 point campaign in 1999-00 Bure has never scored more than 55 points. So other than regaling us of the time he won gold for Russia in the Olympics we probably won't have many good hockey stories over dinner.
Dinner Potential: Bure's hockey stories may not be up to snuff but his true value may come when we order the wine … he is a bit of a wine connoisseur after starting up
Bure Family Wines
. In addition to their winery, the pair have also opened up a restaurant called
The Milk and Honey Café ...
making Valeri the first hockey player to open up a restaurant not featuring their
name in the title
.
Quality Quotient: 3 (her) + 4 (him) = 7 total

Eric Lindros and Kate Hudson – allegedly dating again in 2008
Perez Hilton (we can't believe we just linked to Perez Hilton) reported in July that Hudson and Lindros hooked up again after Lance Armstrong dumped her for being "too needy". Both camps deny the rumour and from our 3 minutes of research it looks like they truly are just friends. But we're not going to let the opportunity to discuss an actual Hollywood star pass us by.

Like her mother, Goldie Hawn, Kate is a really big movie star who really doesn't have many really good movies on her resume. Other than the excellent Almost Famous, she has been in ho-hum comedies and a lot of terrible romantic comedies. She's very attractive, if you like the tall leggy blonde look (which we do) and she comes from a hockey family … kinda. Kurt Russell is Kate's quasi-step-dad and he's a big hockey fan, going as far as playing Herb Brooks in Miracle. His son and Kate's half-brother, Wyatt, is also a goalie playing Division 1 in the NCAA. So it may just be a matter time of time before she ends up dating a hockey player anyway.

After a 57 game - 149 point season in the OHL, Lindros had the potential to be one of the greatest players in history. But other than a 115 point campaign in 1995-96 he never lived up to the hype as he missed 160 games due to injury in his first eight seasons in the league. In 1999, he almost died due to a collapsed lung which was misdiagnosed by Flyers training staff. The resulting feud with GM Bobby Clarke ended with Lindros to be traded to the Rangers where he had a few decent seasons but nothing like earlier in his career.

Dinner Potential: We can see it now. We pick a restaurant. Lindros says he'll never go to that restaurant. We play hardball and go there anyway but Lindros doesn't show up. We decide to instead have dinner with Peter Forsberg, Ron Hextall, Chris Simon, Mike Ricci, Kerry Huffman, Steve Duchesne, two 1st round selections and $15,000,000 cash. Sweet deal for us.
Quality Quotient: 6 (her) + 6 (him) = 12 total


We still have a few more couples to look at so keep coming back to Waikiki Hockey to find out who we pick as our most interesting Hockeywood couple.